Surrogacy in international private law and public law aspects
Keywords:
surrogacy, conflict issues of legal regulation of cross-border surrogacy, protection of the rights of the child, international unification of legal regulation of surrogacy
Abstract
The proposed article is devoted to the issue of surrogacy in its international private law and public law aspects. The complexity and multidimensionality of issues, the emergence of which is due to the birth of children as a result of agreements on surrogacy, have been investigated. Taking into account the three main approaches to the problem of surrogacy existing in the world, namely: the first is a number of states and organizations that categorically deny the very possibility of trade in the context of surrogate motherhood, noting that the child is not talking about any deal; the second approach is that a significant number of stakeholders express concern about the potential merger of surrogate motherhood and child trafficking, which could lead to the criminalization of surrogate mothers and future parents, as well as possible violations of the right to sexual and reproductive health; the last group is a number of states and organizations that have spoken out in favor of a complete prohibition of surrogacy without any restrictions, the consequences of such approaches have been analyzed.
Within the framework of this article, the author considers it appropriate to cite the position of the UN Special Rapporteur on the sale of children and the sexual exploitation of children, including child prostitution, child pornography and the production of other materials on sexual abuse of children, the Permanent Bureau of the Hague Conference on Private International Law, as well as the European Court of Justice on human rights on the issues considered.
The article draws a number of conclusions. First of all, compliance with the recommendations of the Special Rapporteur requires the adoption of urgent measures to prevent violations of the rights of all participants in a surrogacy relationship due to their vulnerability. Also, regarding the lack of regulation of these legal relations at the level of law within the jurisdiction of Ukraine, the author expresses his opinion about the certain justification of such a situation until a unified normative act is adopted based on the results of the work of the Hague Conference on Private International Law. Harmonization of legal norms at the national and international levels will allow in the future to avoid conflicts in relations of cross-border surrogacy, taking into account the issues of child trafficking, non-discrimination and the right to health of children born through surrogacy, citizenship, name and family ties in the framework of respect for the child's right to preserve his identity, as well as access to information on origins and rights to family life, etc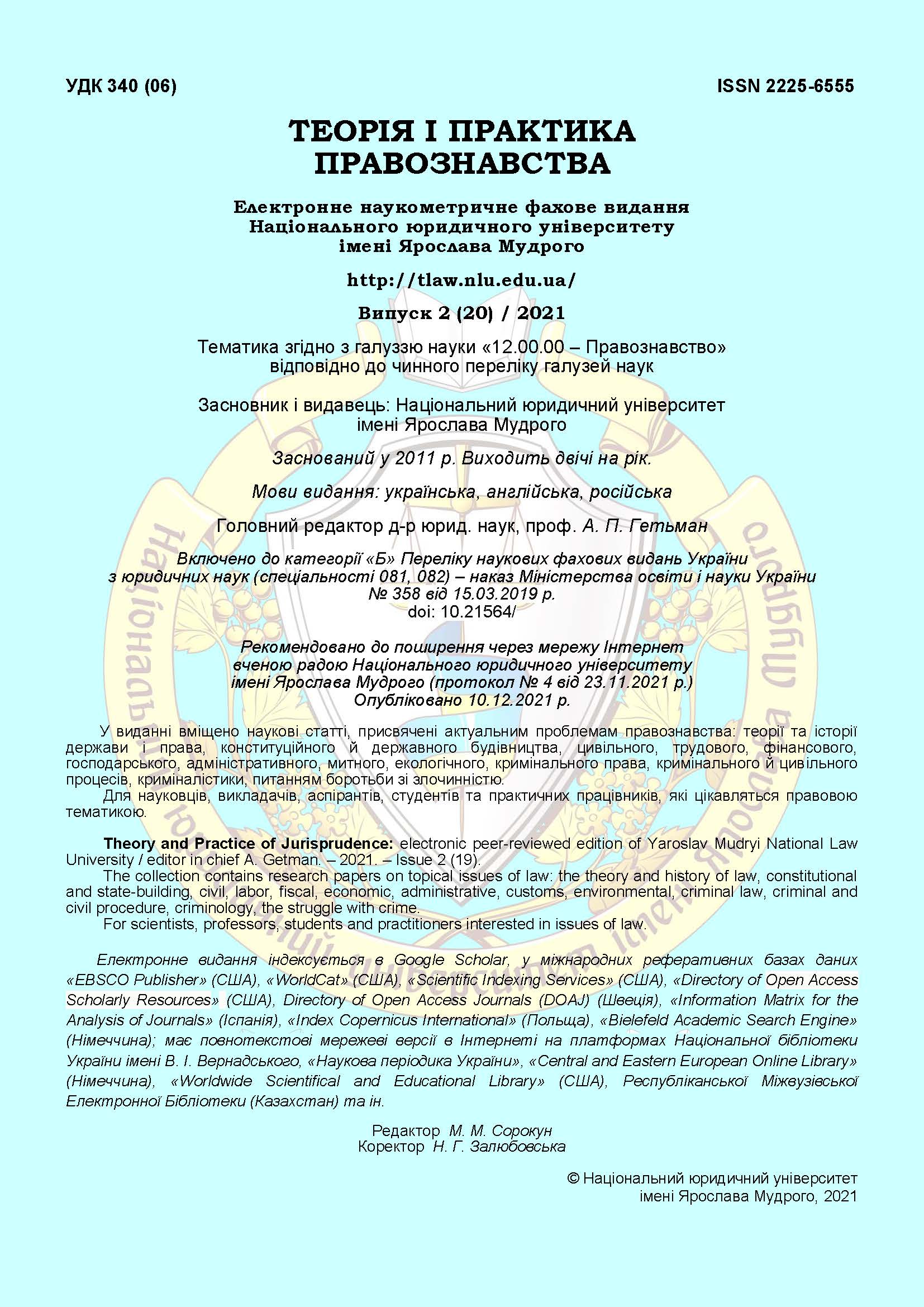 Downloads
Section
CIVIL LAW AND CIVIL PROCEDURE. INTERNATIONAL PRIVATE LAW
License
Copyright (c) 2021 Chevychalova Z. V.
This work is licensed under a Creative Commons Attribution 4.0 International License.